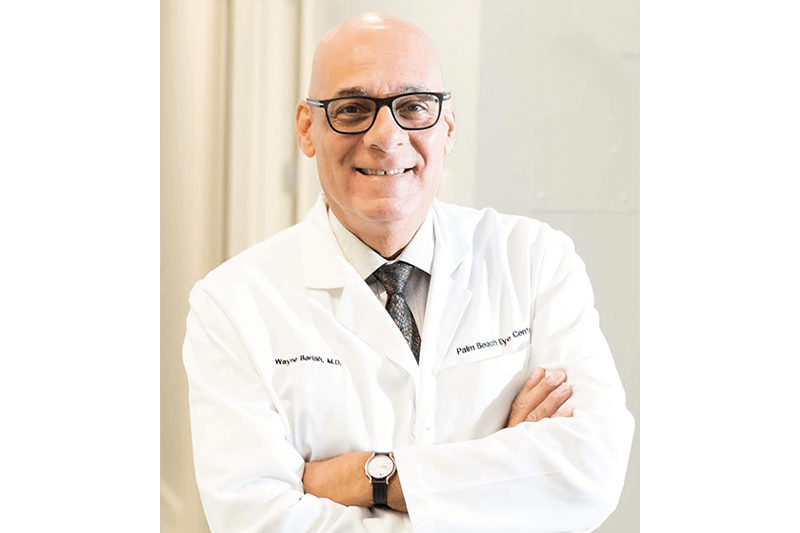 Corneal Specialist General Ophthalmology, Specializing in Laser-Assisted Cataract Surgery
Dr. Wayne Barish is a board-certified ophthalmologist and cornea specialist at Palm Beach Eye Center. Dr. Barish attended New York University, Binghamton University, and completed his pre-residency fellowship at Tufts, and later, a cornea and refractive fellowship under the supervision of Dr. James Aquavella, a world-renowned ophthalmology specialist. He is known for using the latest techniques and state-of-the-art technologies to complete laser-assisted cataract surgery and bladeless LASIK and refractive surgery.
Dr. Barish has a variety of expertise, including:
Dry eye disease
Difficult contact lens fittings
Rare corneal disorders
Disease of the eye
He further specializes in unique treatments of dry eyes, including Lipiflow and Autologous Serum.