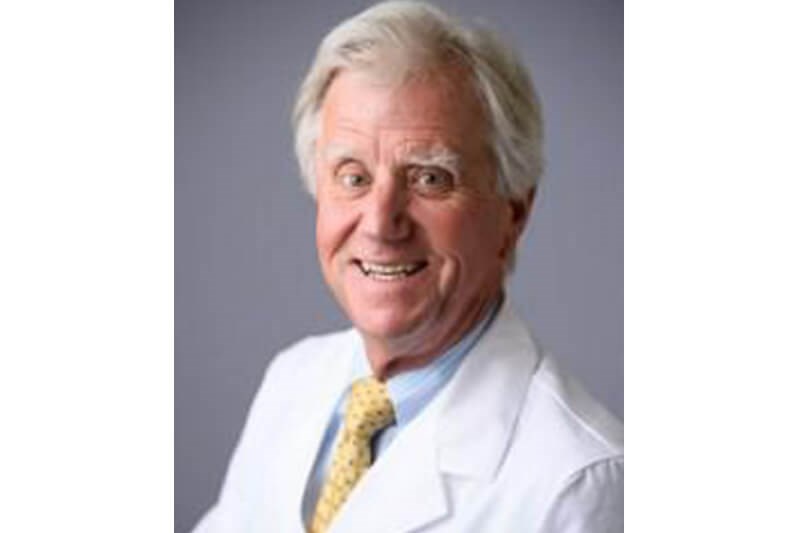 Meet Our Founder, Dr. Robert Bentz
Dr. Robert Bentz started Bentz Eye Center in 2001 and has proudly helped his West Palm Beach, Palm Beach Gardens, and Wellington, FL communities with their eye care needs. As a respected and well-known ophthalmologist in the area, Dr. Bentz has dedicated his career to providing patient-centered care and utilizing the best technology and research in ocular health. At Bentz Eye Center, each patient is treated like family the minute they walk through the doors, and Dr. Bentz always strives to form lasting relationships. We invite you to read Dr. Bentz's bio and reach out to our team to learn more.
Dr. Bentz proudly has two alma maters for his undergraduate career, including the University of Notre Dame and Ohio State University. Following his undergraduate degrees, Dr. Bentz attended Philadelphia College and received a medical degree in osteopathic medicine. After medical school, he solidified his skills during an ophthalmology residency at Doctor's Hospital in Columbus, OH and Detroit Osteopathic Hospital in Michigan. Additionally, at Stanford University, he completed his basic science in ophthalmology. Finally, Dr. Bentz finished a prestigious fellowship with a neuro-ophthalmologist, Dr. John Costin, in Cleveland, OH.
Specialties and Expertise
Dr. Bentz specializes in a variety of eye care concerns and conditions, such as nearsightedness (myopia), farsightedness (hyperopia), age-related vision loss, glaucoma, diabetic eye care, cataracts, and retinal conditions. In fact, since 1982, Dr. Bentz has successfully completed over 20,000 micro-surgical treatments and proudly become one of the first eye doctors to perform LASIK in West Palm Beach, FL. At each appointment, all patients receive the care they deserve in the confident and capable hands of Dr. Bentz. He expertly completes thorough eye exams and develops personalized treatment plans that meet your needs.
When he is not at Bentz Eye Center, Dr. Bentz travels to third-world countries to help patients with a variety of eye surgeries, such as cataract treatments, strabismus surgery, or corneal transplants. He also uses his talents to teach future ophthalmologists about the best practices and research in the eye care industry. He has worked as an associate professor at Nova Southeastern University Medical School in the Department of Surgery, Division of Ophthalmology and has trained many ophthalmology residents at his private practice.
Reviews
"Staff (doctors, techs, assistants, etc.) are all very pleasant with great customer/patient service."
V.J.
Google
"Bentz eye ctr the Best. So accomodating, considerate, understanding. Staff so pleasant and kind. Really care about their patient's. Been w them since 1971. That says a lot !!!!"
M.E.
Google
"I have been going to Bentz Eye Center since I can remember. Very friendly staff takes very good care of there patience. My whole family goes there."
D.G.
Google
"I have been going to Bentz Eye Center since I can remember. Very friendly staff takes very good care of there patience. My whole family goes there. And the ladies in the eye center wear you buy your glasses are so friendly and helpful. Just love Bentz Eye Center"
D.G.
Google
"Dr. Bentz was the best eye doctor I've ever known. God bless you Dr. Bentz for everything you did for my parents, and me. You are an excellent eye doctor, friendly, kind and the best person I've ever meet. I will never find a better eye doctor then you, but I'm trying. Dr. Bentz, God be with you and your family."
C.E.
Google
Related Post