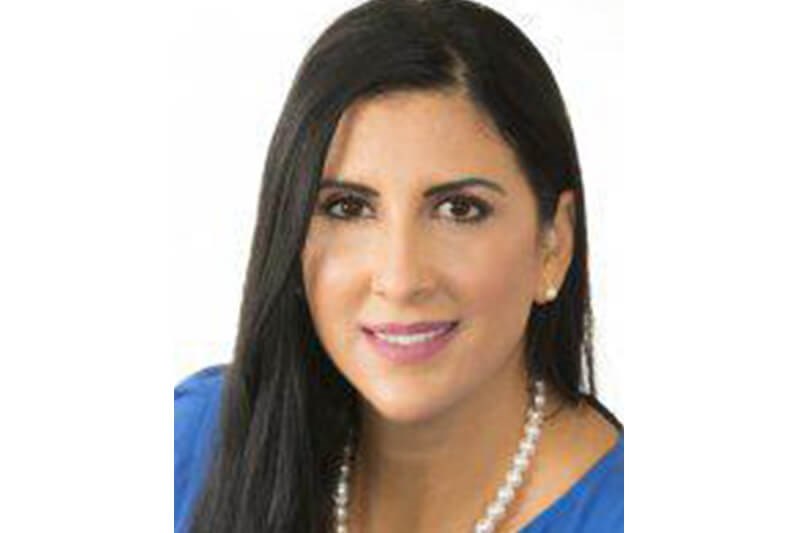 Dr. Miriam Farag is our primary optometrist at Bentz Eye Center. She specializes in helping patients with comprehensive eye exams, post-operative cataract exams, double vision, and sensorimotor testing. She also has extensive experience fitting patients for contact lenses and eyeglasses or providing treatment for cornea, glaucoma, or retina disorders. During your visit, Dr. Farag will ensure you feel cared for and answer any questions you may have about your ocular health or vision acuity.
Graduating from Florida Atlantic University in 2001, Dr. Farag received her bachelor's degree in biology. After receiving her undergraduate degree, she attended Southeastern University College of Optometry and graduated with her doctor of optometry degree. To further her education and experience, she attended a residency at the State University of New York University Optometric Center. Here, she studied brain injuries, vision rehabilitation, and pediatric care. She gained additional experience during a fellowship with the American Academy of Optometry. While completing this prestigious appointment, she trained under renowned neuro-ophthalmologists, neuro-optometrists, pediatric optometrists, and an excellent rehabilitative team.
Specialties and Expertise
Dr. Farag feels passionate about binocular vision problems and visual processing disorders, which impact your ability for the brain to process and interpret what you see. She has years of extensive training with certain eye conditions, like double vision, eye strain, blurred vision, heterophoria, lazy eye, and nearsightedness. In addition to these conditions, Dr. Farag can help fit patients for contact lenses and prescription eyeglasses. After your appointment with Dr. Farag, she and the optical center staff can help you select the best frames, or Bentz Eye Center often has a wide range of contact lens prescriptions on hand.
For eight years, Dr. Farag has worked as an adjunct clinical faculty member at Nova Southeastern University College of Optometry. Additionally, for 15 years, she has worked at Bascom Palmer Eye Institute, one of the country's premier eye centers. To complement her work experience, she has given presentations at the American Academy of Optometry and the South Eastern Congress of Optometry. Covering topics, such as brain injury visual deficits and neuro-optometric rehabilitation, Dr. Farag has presented her research overseas in Beijing, China.
Outside of work, Dr. Farag loves spending time with friends, family, and her two children. She also has a wonderful time traveling, getting to know new cultures, discovering new wines, riding horses, and hanging out at the beach.
Reviews
"Last year Dr. Farag prescribed a prism to even out my vision and alleviate double vision. It worked as promised. This year there is not enough change to call for a new prescription, but I do have the beginning of cataracts. Surgery is not yet called for so we will just monitor for now. The doctor and her staff are friendly and caring competent and professional. I heartily recommend them at Bentz Eye practice."
J.R.
Google
"Bentz eye ctr the Best. So accomodating, considerate, understanding. Staff so pleasant and kind. Really care about their patient's. Been w them since 1971. That says a lot !!!!"
M.E.
Google
"I have been going to Bentz Eye Center since I can remember. Very friendly staff takes very good care of there patience. My whole family goes there."
D.G.
Google
"I have been going to Bentz Eye Center since I can remember. Very friendly staff takes very good care of there patience. My whole family goes there. And the ladies in the eye center wear you buy your glasses are so friendly and helpful. Just love Bentz Eye Center"
D.G.
Google
"Dr. Bentz was the best eye doctor I've ever known. God bless you Dr. Bentz for everything you did for my parents, and me. You are an excellent eye doctor, friendly, kind and the best person I've ever meet. I will never find a better eye doctor then you, but I'm trying. Dr. Bentz, God be with you and your family."
C.E.
Google